What's New in the Studio:
Latest from the Blog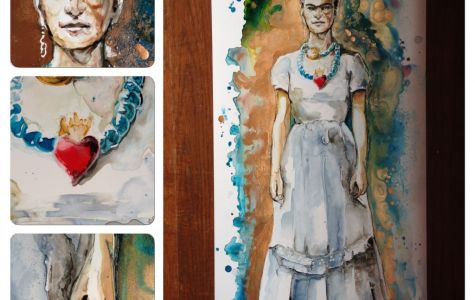 July 23rd, 2015
I've been on a bit of a Frida Kahlo kick lately (Still? Again?) and have had the luxury of being able to paint some stuff just for myself. I've only got a few commissions on the books, which I  plan t
[...]

June 17th, 2015
Two years ago I quit my "day job" to be a full-time creative. I homeschooled. I set my own schedule.
[...]

May 22nd, 2015
I was recently asked to join a group show in Lake Oswego, Oregon featuring pet portrait artists. I s
[...]