Sometimes I'm not the most present person. I have a job, and kids, and housework and another job. There are phone messages and emails, bills and business. Too often I find myself saying, "In a minute." or "Maybe next time."
Sometimes I forget how to slow down. No, STOP. And listen.
Or sit in the yard, watching a cat sleep.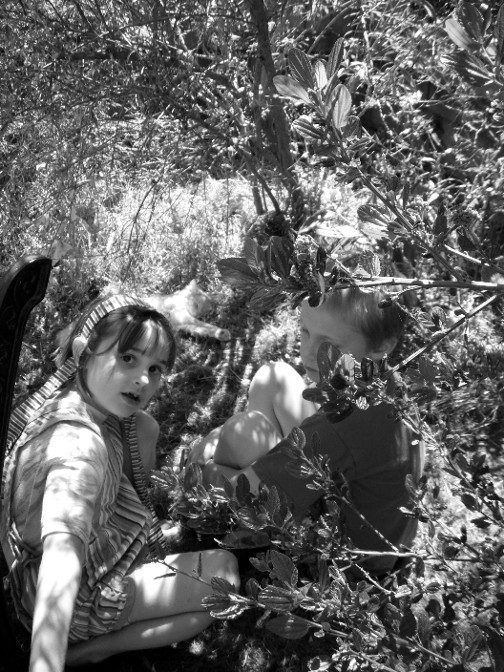 Or share a dessert.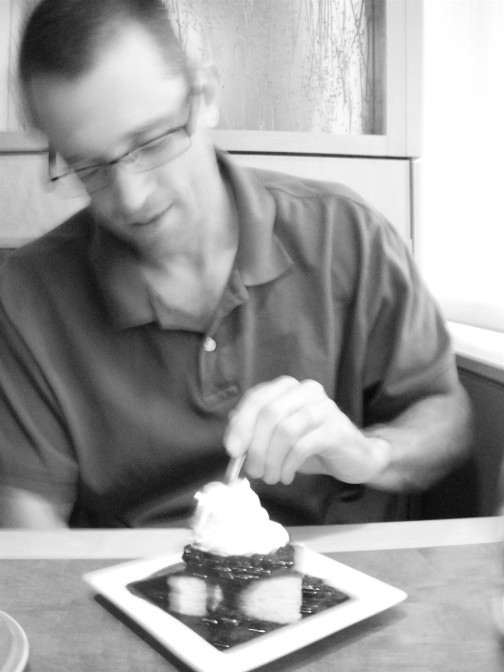 Or have an impromptu Gaga Dance Party.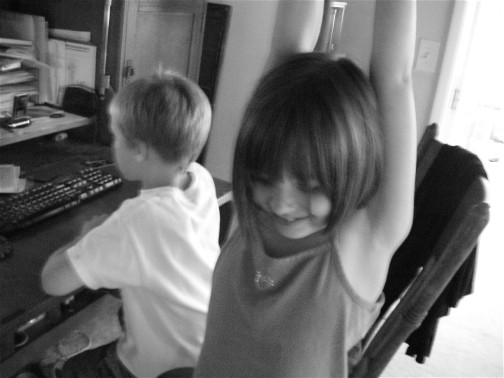 And then go back to painting. Inspired.
Completed: July 30, 2010
Soundtrack: Lady Gaga
Beverage: Diet Coke