This arrived in my mailbox today.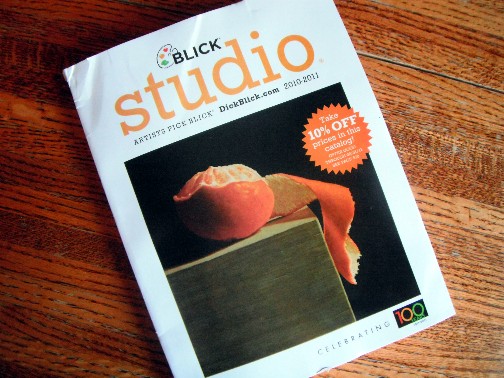 Remember the Sears Wishbook that used to come before Christmas? Well, this is my grown-up version of that. I love it. I pour over it. I mark things and dog-ear pages and make plans for imaginary remodels of my studio. I make lists.
And then I turned to page 290 to check out the Yupo.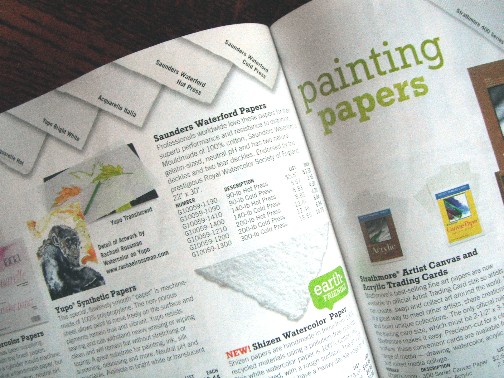 Look very closely.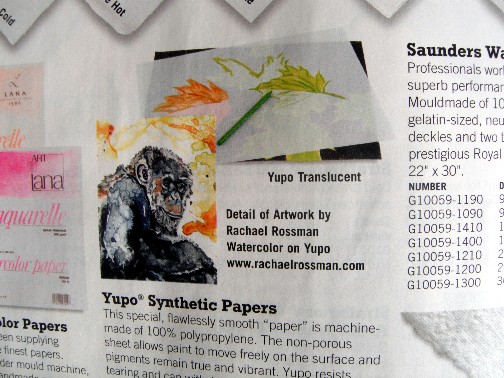 It's my Charlie!