I've painted chihuahuas with tiaras, zombie cats and even guinea pigs next to billiard balls. But this is definitely my first terrycloth monkey.
And Day of the Dead, to boot.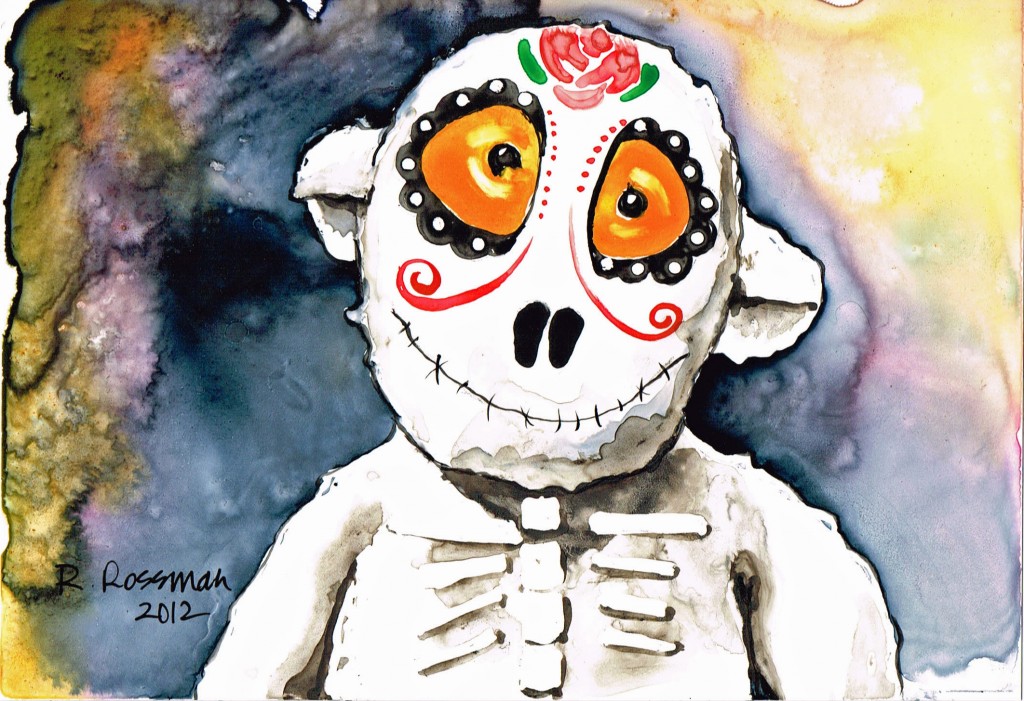 You can find out more about Monkey over at himonkey.net. My favorites are the cooking bits. Did you know you can make a grilled cheese sandwich with an iron? Now you do.