Today I participated in the Pinot & Pooches event at Van Duzer Vineyards.  It was the first opportunity I'd had to take my new circus tent out for a spin, plus it was a lovely day and the view wasn't half bad.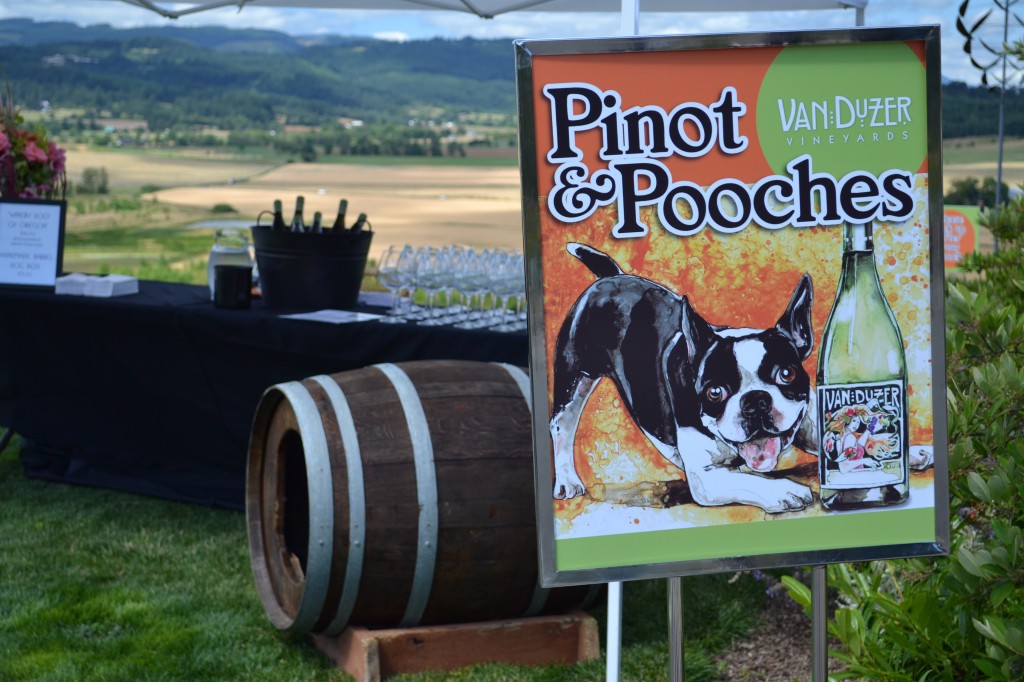 I enlisted my tiny helpers (my kids) to not only help set up my set-up, but also to work the crowd and hand out business cards.
The children did a very good job of keeping themselves entertained, which was a welcome – and unexpected – surprise. My son spent some time sketching.
He drew a picture of my booth, and I think he did a fine job.
My daughter insisted a take this staged photo of her "eating" a dog biscuit.
Then they found a tree frog, which they insisted be released into the wild. Which, I pointed out, was where it already was.
Then I sent the boy off with my camera until the battery died.
Sipping pinot noir in the country and having small bites of filet, shrimp in peanut sauce and mushroom bruschetta is not a bad way to spend an afternoon.