Last night I braved record heat, a crowded mall, social anxiety and uncomfortable shoes to meet The Bloggess Jenny Lawson in Portland.
I gave her art.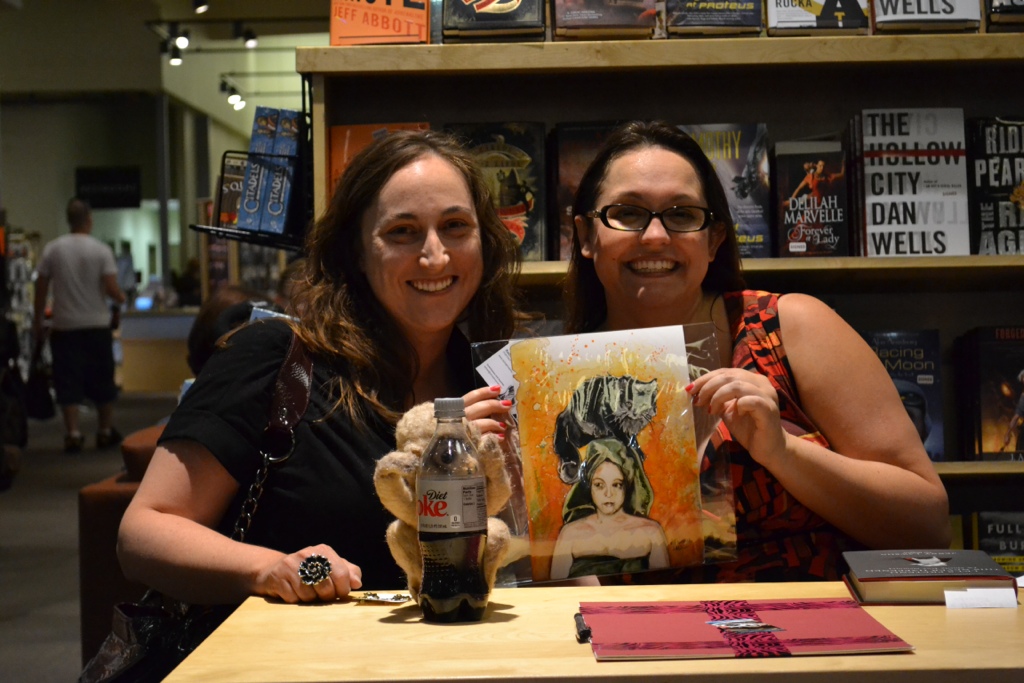 I bought a book.
She signed it.
And then I went home and thought about all the witty things I might have said if I weren't a social misfit.
You can see the painting here.