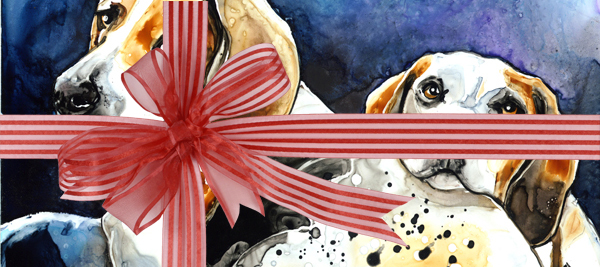 My favorite Black Friday was the time a friend and I left our kids with the dads and went to the mall for mani-pedis. We watched the scurrying, harried, bag-toting shoppers from the comfort of our vibrating chairs while sipping lattes.
I don't know about you, but I do all of my holiday shopping online. And you can too!
If you order a gift certificate between now and 5 p.m. on Cyber Monday, you'll get 10% off and a free pack of notecards. I'll get them to you by early December so you have something to put under the tree, in the stocking or wrapped up for Hannukkah – and the gift recipient will be able to pick out their own favorite photo for their custom portrait.
Everybody wins! Order here.