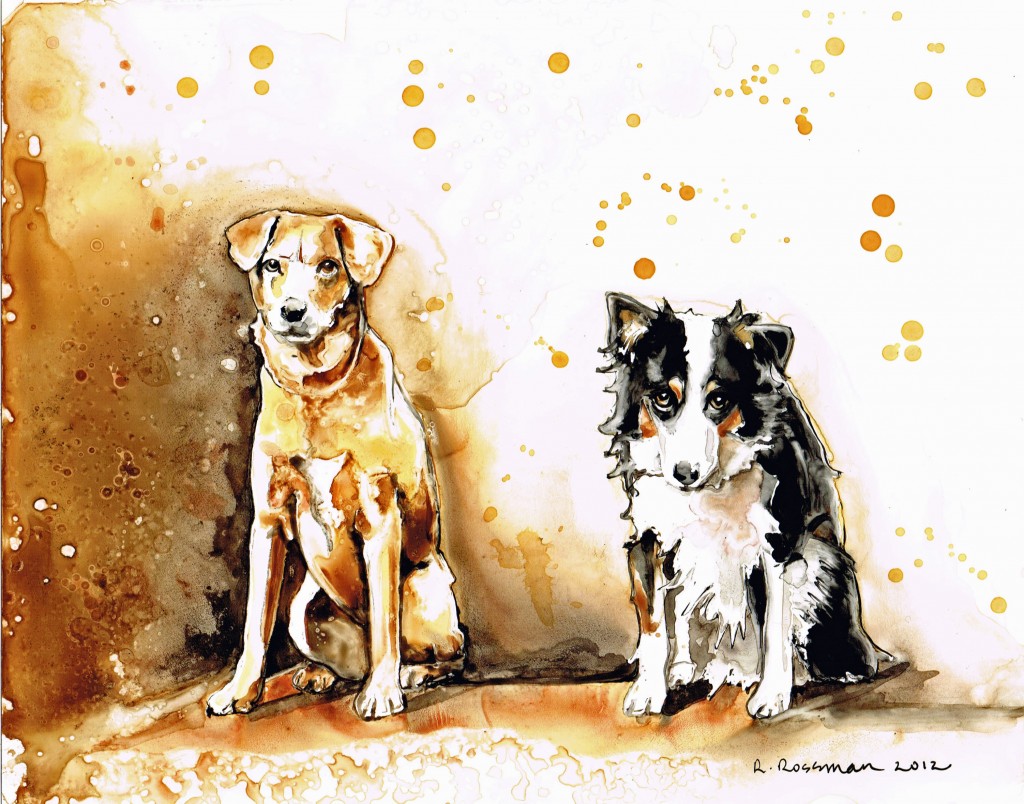 I have a soft spot for Heather Armstrong's dog, Chuck. Back in 2008, as a regular reader of her blog and a regular admirer of her photography, I was inspired to paint a portrait of Chuck. That was four (long? short?) years ago and since then my little art career has become something I could never have imagined. The end of the year is always a time for me to look back not only on the last 12 months, but all the ones before that as well.
How did I get here? Is this where I want to be?
The answer to the second question is – almost. I'm still working on that work-life balance thing (or in my case, the work-work-life balance thing). The answer to the first question is -equal parts stubbornness, red wine and a boost from people like Heather, who single-bloggedly launched my art career.
My goal for 2013, as it is every year, is to inch a little closer to that ideal.