It was June 29, in the sweltering Portland heat…wait, that can't be right.
But it was. It was like 90 degrees  the day I met Neil Gaiman. There were 900 people packed into the Crystal Ballroom, a beautiful, non-air conditioned venue downtown.
By virtue of our early arrival, my friend and I were seated in the second row. Not all authors have an opening act, but Jason Webley opened with his hat-wearing-accordion-playing awesomeness. Neil did a reading (Chapter 3) from The Ocean at the End of the Lane, which I had purposely not read yet so I could read the signed copy.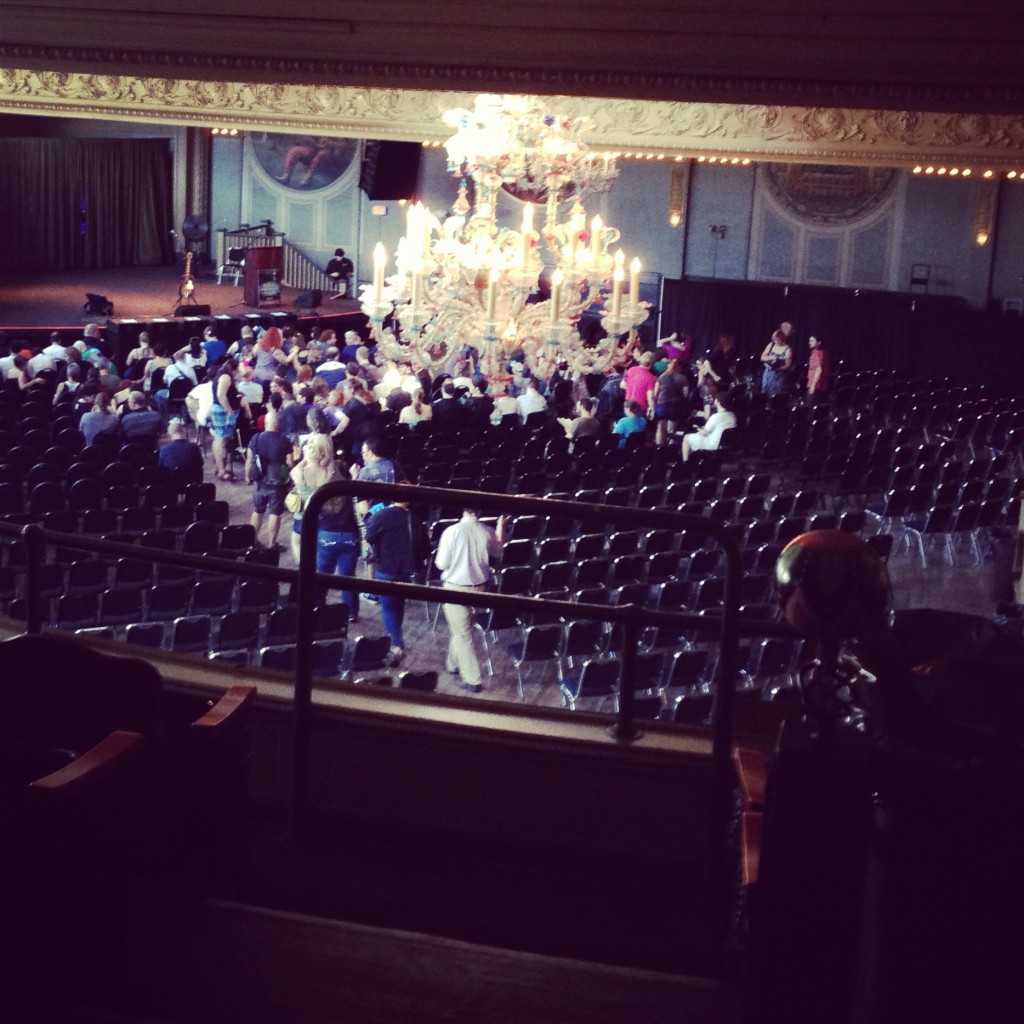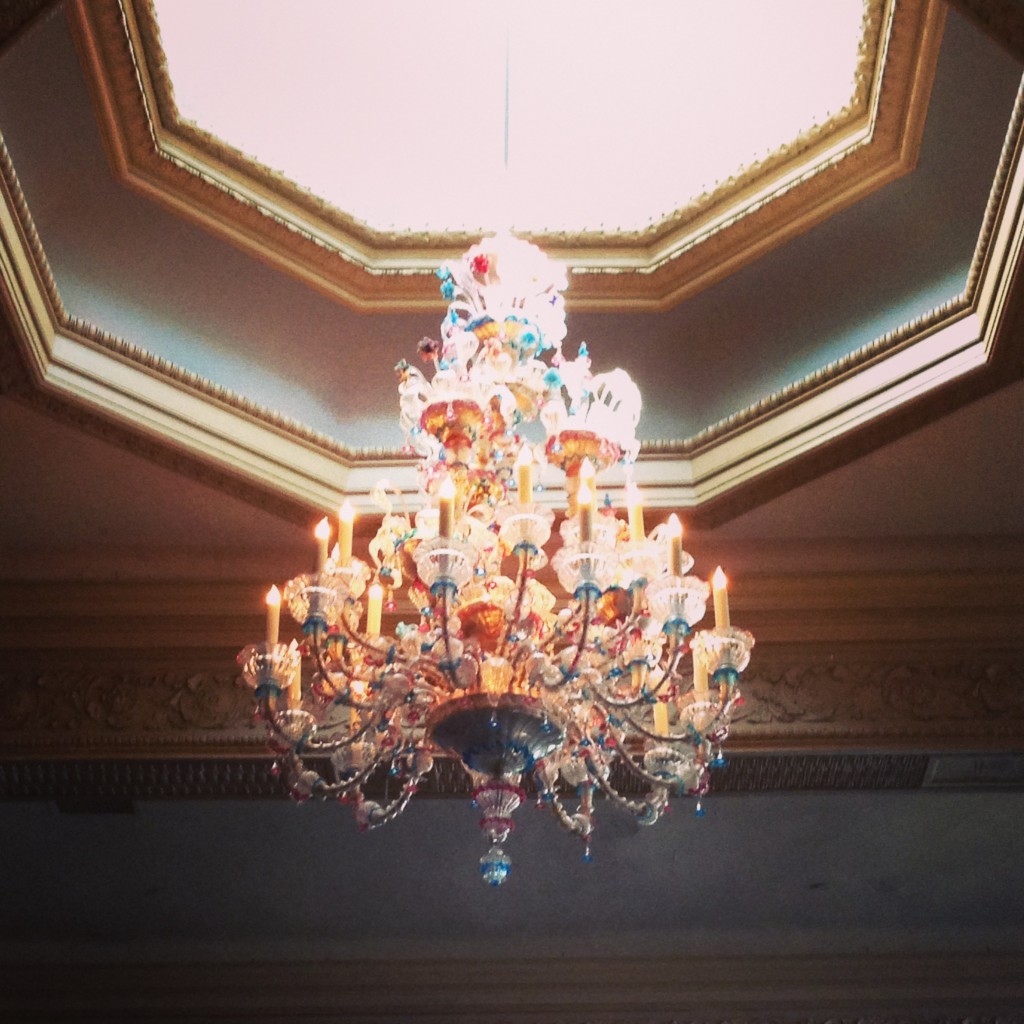 After the reading, my friend and I debated about sticking around in the sweltering heat to get our books signed. The 900 bodies in the Ballroom, combined with the unexpected sunlight, were cooking up a decidedly sweaty funk.
Naturally, I complained to Twitter.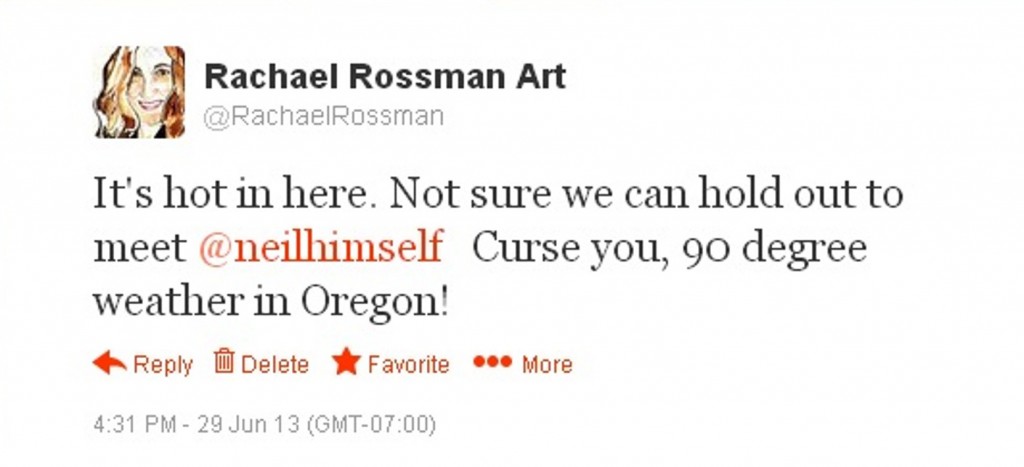 And from backstage came this reply:

So, of course I did.
And also, because the friend I was with happened to be pregnant, we were whisked to the front of the line.
So, after painting he and his wife with skull faces; and both of his dogs, with regular faces; I finally met Neil Gaiman in real life.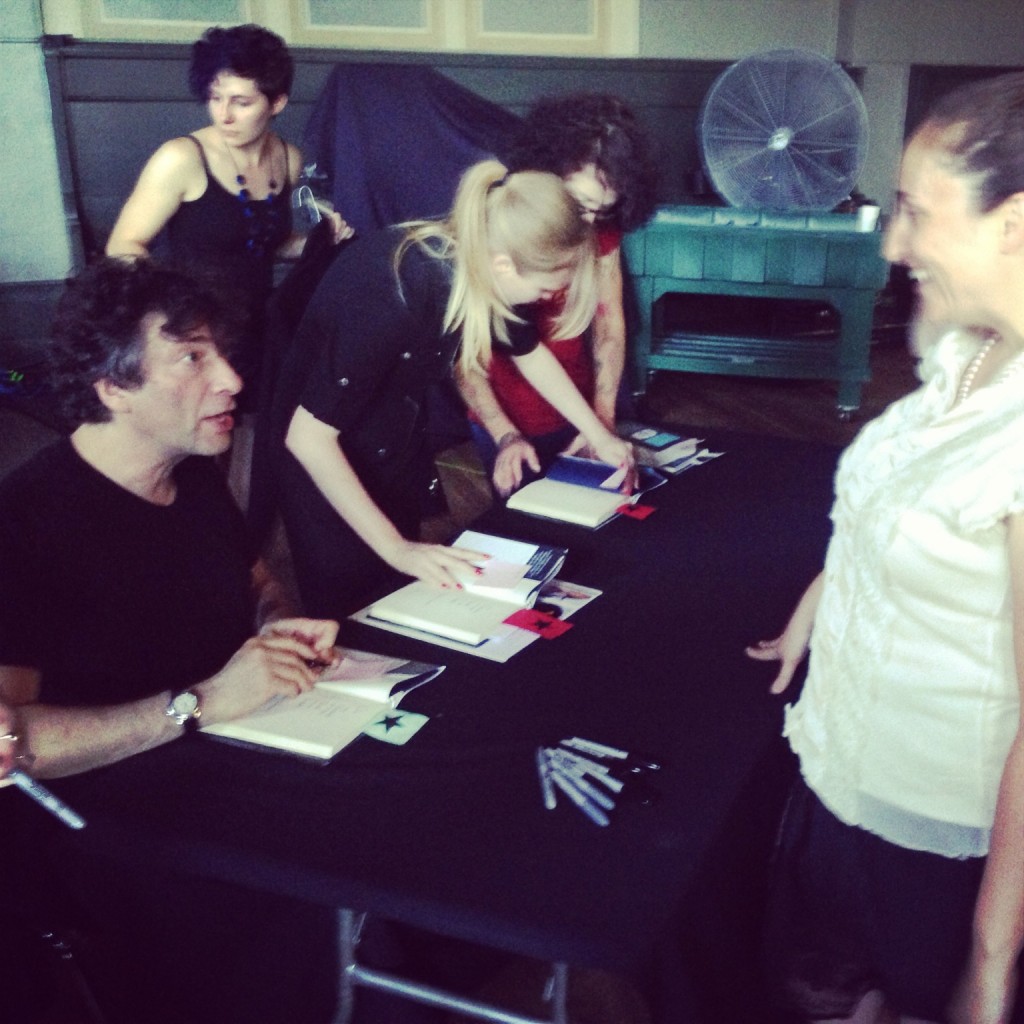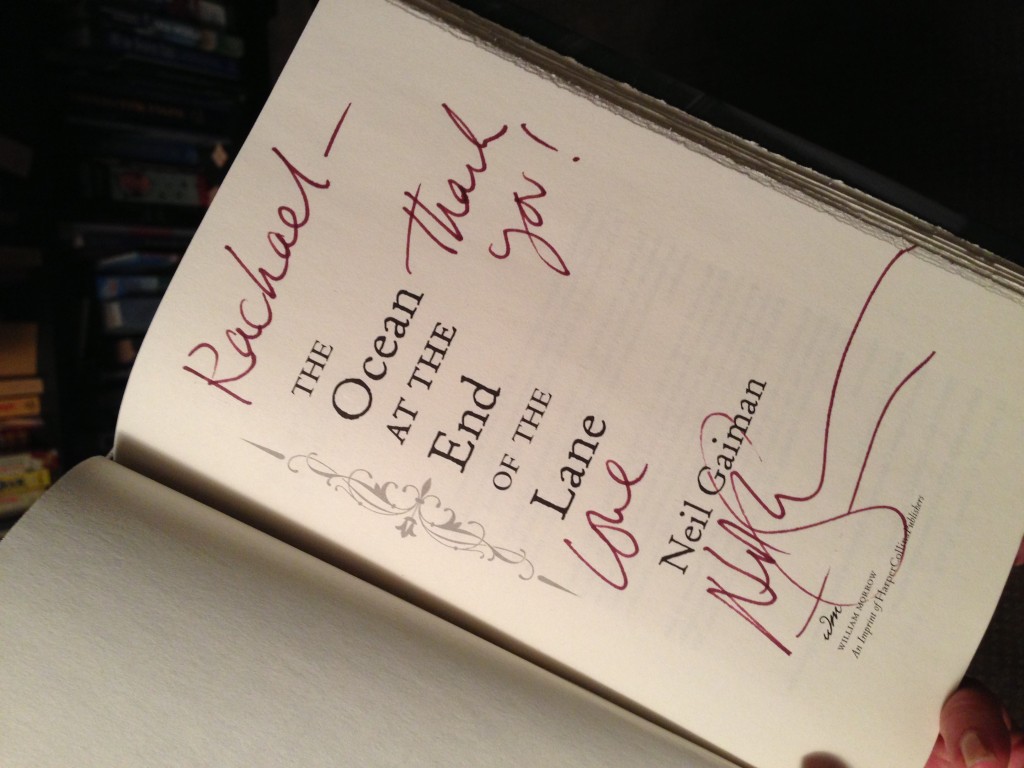 The end.