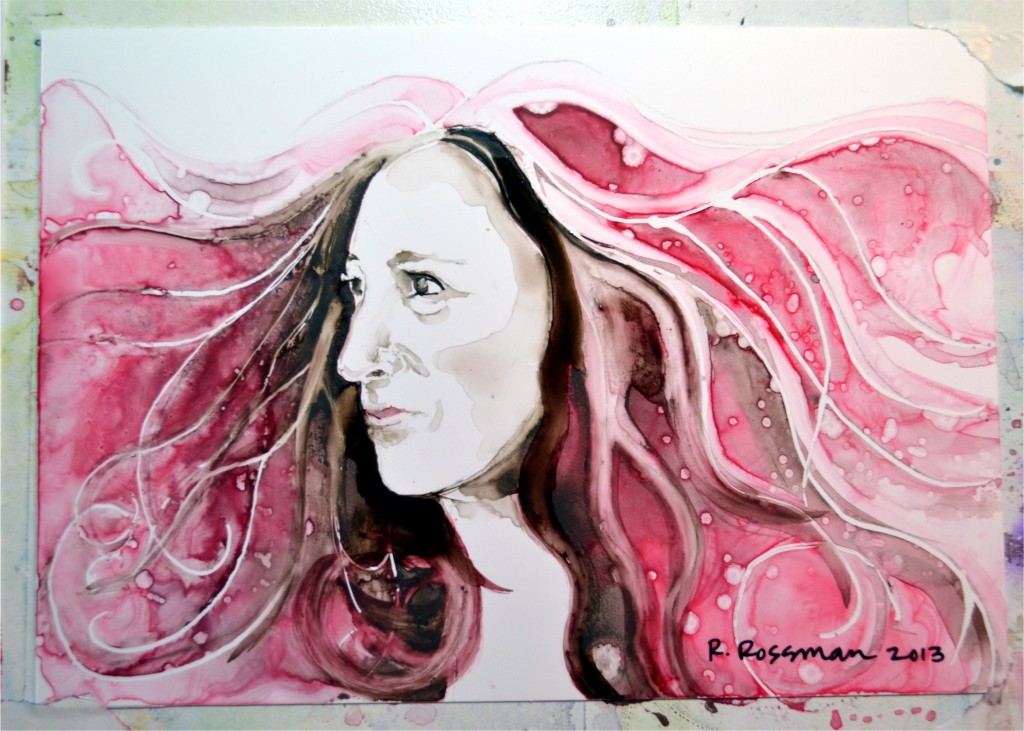 I'm not sure when, or how, or even why – but a little while ago my body just stopped making art.
I stopped painting, writing and blogging; meanwhile I continued to think about painting, writing and blogging. I just couldn't make anything happen.
I couldn't start anything. I couldn't finish anything I'd started. I started to feel guilty about all the not starting and not finishing, which led to more not starting and not finishing.
I just didn't have it in me.
Or rather, I had art in me that didn't want to be made yet.
After a long while of guilty feelings and worrying about letting clients down I decided maybe I just needed to give myself a break. For once.
So I didn't worry about turning the lights on in the studio every day hoping I'd find myself at my desk later on. I let my filing go un-filed. I let my cat sleep on the scanner undisturbed. I stopped listening to music.
And then, as suddenly as it had gone away, the art came back. I'm glad it did.