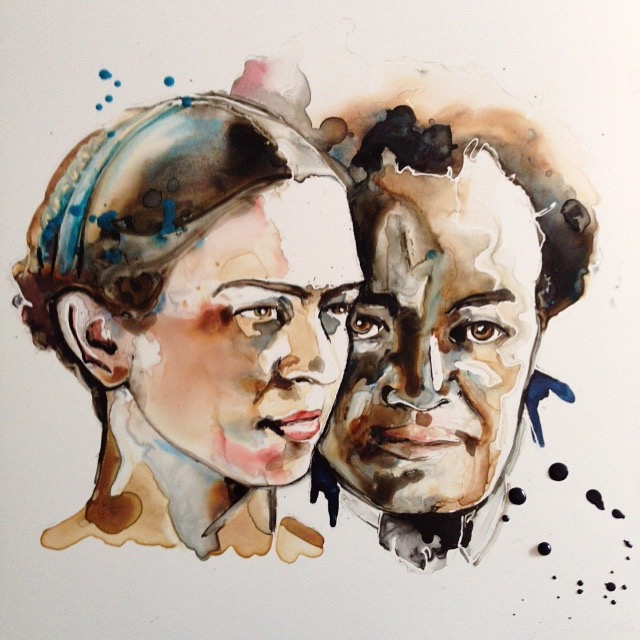 This week, we are going to Phoenix to see the Frida Kahlo and Diego Rivera exhibit at the Heard Museum!
I am so excited I can hardly stand it.
If you follow me on Instagram @rachaelrossman, you can expect tons of photos, probably including some mascara-smeared selfies.
I know it's just a roomful of paintings, but I'm reminded of something Jenny Lawson once wrote about meeting Neil Gaiman:
"The only thing more terrifying than the thought of never meeting your idols is the thought of them actually having to meet you."
Word.
In other news, I don't have many paintings on the books, which means I'm starting to get antsy. That's good news for you, as I'm offering BUY ONE, GET ONE and special sales prices for custom watercolor portraits!
5×7 (Buy one for $200, get one FREE)
8×10 (Buy one for $400, get one FREE)
Half price on paintings 11×14″ and larger. Regular prices are here.
Email me at rachaelrossman@earthlink.net with orders and inquiries.