Every now and then I come across a photo online and I just have to paint it. Mostly, they're from blogs I follow, either because I'm drawn to the the story or the aesthetic.
After I've painted it and got it out of my system, I usually send the subject their painting, gratis. I mean, it's not going to do me any good in a drawer somewhere.
Sometimes these little paintings get lost in the void, or the mailroom, or maybe even the trashcan of the people I send them to, but other times something nice happens and they might send me a note, or post a photo to their blog or send a kind tweet.
I just painted this portrait of Ree Drummond and her bassett, Charlie. I've painted Charlie before, Ree's kids and even her cow. I wish you could see this painting in person because it actually looks so much better than this photo – which has a huge flare on it because honestly I was probably taking the photo at 2 a.m. or some ungodly hour, when I do most of my work.
I had not painted Ree before so I send her a message to make sure she didn't hate it.
She didn't hate it.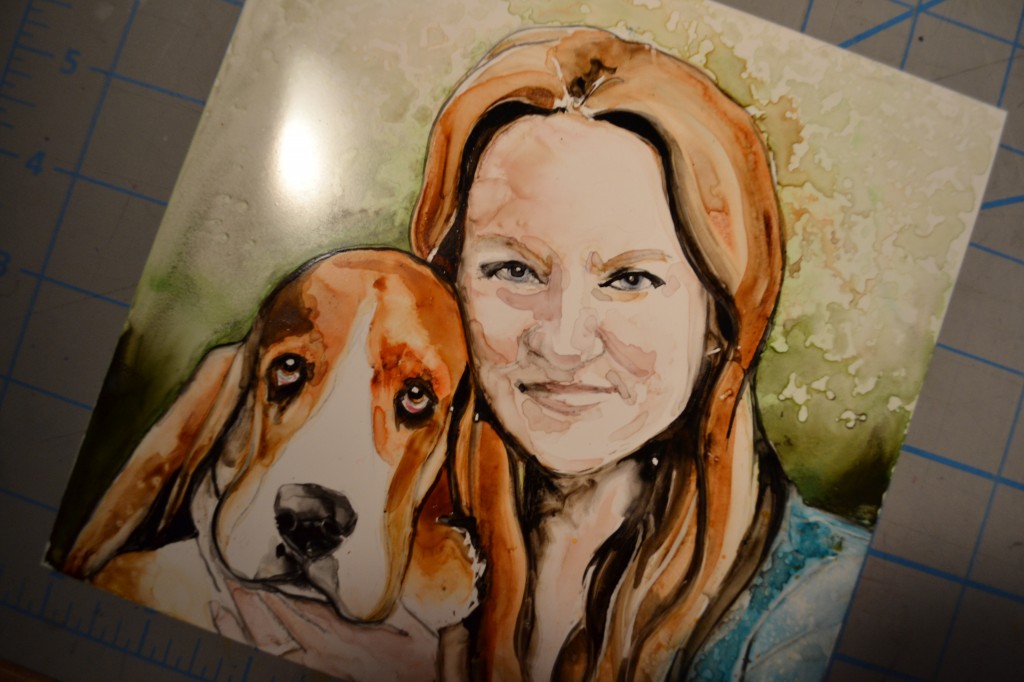 Which blogs do you read for inspiration?