Testimonials
People say the nicest things! Would you like to share your story too?
I have three pieces of art by Rachael and I love them all. They are all beautiful replicas of my "fuzzy kids," and are especially meaningful now that two of them are no longer with us. She has captured their look, their colors and their expressions perfectly.
Rika Bering
,
West Linn, Oregon
Rachael's portrait of Queenie, the Specially-Abled Siamese, is probably the most adorable thing I've ever seen. Rachael's artistic ability is paralleled only by her professionalism and speed. I cannot wait to see my mom's face on Christmas when she opens this present, and I'm already trying to figure out who else may need a portrait of their pet in their life. (Answer: Everybody)
Kelly Williams Brown
,
Portland
Rachael is one of the most talented and unique artists I've ever had the honor of working with.
Jenny Lawson
,
Texas
www.thebloggess.com
I first saw Rachael Rossmans work on the pioneer woman's website. After seeing her unique and beautiful work, I knew I had to have one of my most loved, service dog & Golden Retriever named Dru.
Amy Thomas
,
Orange County CA
Rachael offers such great customer service & is truly a genuine kind & dedicated artist. I highly recommend her if you have a someone in your life that you would like a beautiful watercolor painting of...furry pet friends or human loved ones alike. She does them all!
Amy Thomas
,
Orange County, CA
Since [my first portrait], I have had one more done of [my golden retriever] Dru as well as one of each of my two cats (Leila & Meeko), and one of my beautiful miniature horse Gidget. I have also bought several to give as gifts and try to support Rachael any way that I can.
Amy Thomas
,
Orange County, CA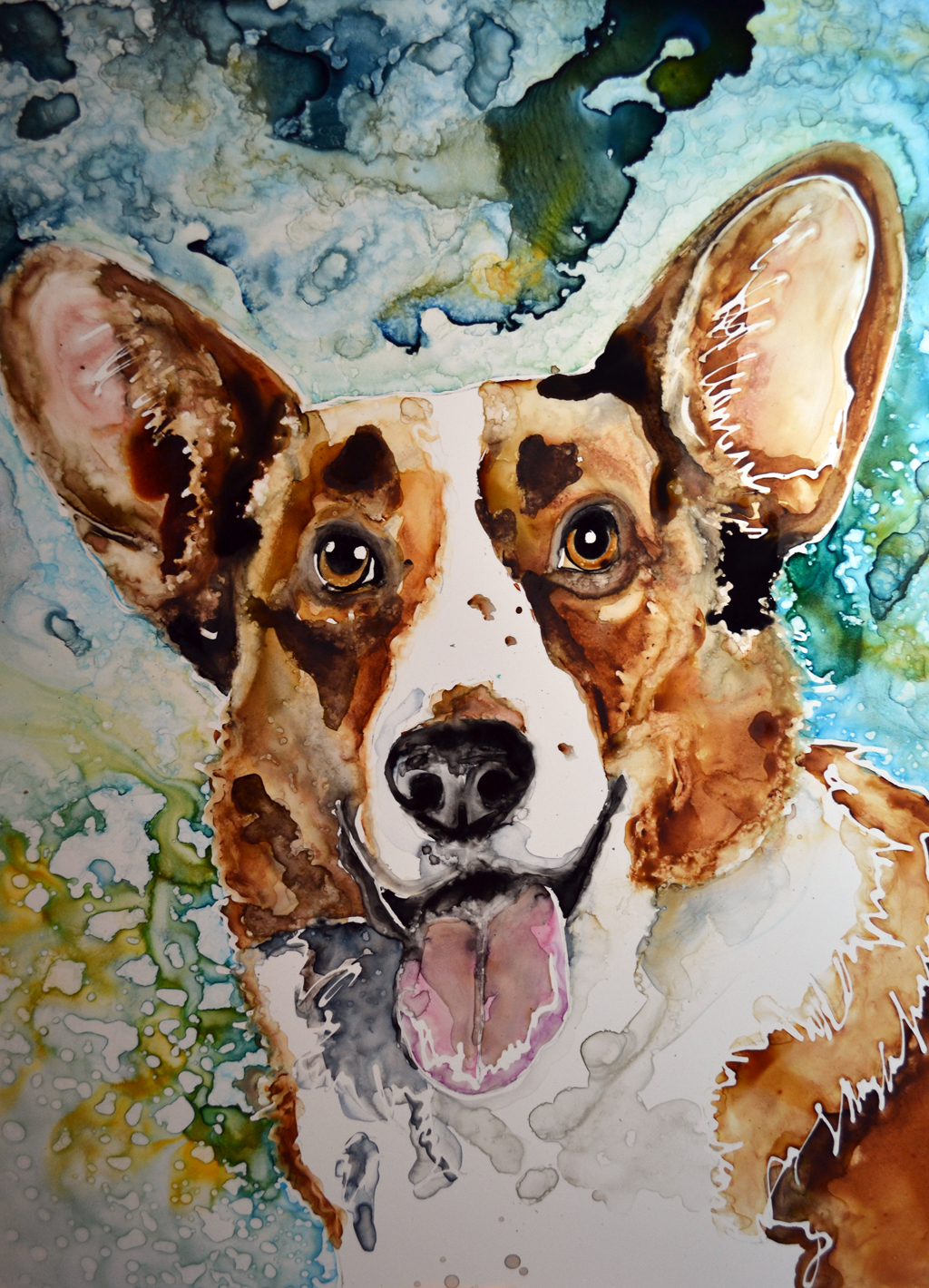 Rachael is working her way through all the furkids and the real one as well!. Our first painting, of the "favorite child", Sir Knuckles the Cardigan Corgi, blows me away every time I see it. She captured him perfectly, big Corgi ears and tongue. Our most recent addition to the collection, Bernie is just as great. Some of the kitties will be here soon in all their orange, fluffy glory. We also love the picture of our daughter Sarah--her grandparents loved it as a gift last Christmas!
Jennifer B.
,
Fort Worth, TX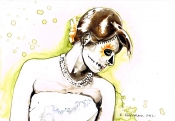 I was first introduced to Rachael's work on Jenny "The Bloggess" Lawson's blog. I was so mesmerized at how beautiful Rachael's Dia de Los Muertos painting was, I commissioned Rachael to paint one of my bridal wedding pictures Dia de Los Muertos style. Rachael went far beyond what I imagined the portrait being and I could hardly contain my excitement when I saw it for the first time. Her attention to detail and her ability to turn an emailed idea into a beautiful, one-of-a-kind bridal portrait are just a few of the things that make her the amazing, talented artist that she is. I would absolutely recommend Rachael to anyone looking for beautiful, custom art work.
Trisha Reid
,
Monroe, Georgia
I have a favorite photo of my five children and our dog from a few years ago. I just love the moment the photo captured and when I saw a portrait Rachael had done for a friend, I thought she could take that moment and make it into a work of art. She did! I love it!

When I sit writing in my snug living room, I face that picture and it never fails to bring a smile to my face!
Dawn
,
Morris
onewillbetaken.com
i found rachael through kevinandamanda.com. rach painted howie and miley for amanda and i knew instantly i wanted my boston terriers (maggie and mia) painted. our older BT maggie had just been dx with cancer (age 12) and we didn't know how long maggie would be with us. maggie was my husbands's first dog ever so i gave him the paintings for christmas 2011. we just lost maggie 2 days ago (2/4), she lived for 14 yrs and 1 week exactly. i am so happy i decided to have rachael paint the girls. i had them painted individually and now they hang on our wall in our living room. when we are missing maggie, we can just look up and see her sweet little face. thank you rachael for giving us a priceless treasure. our hearts are broken but her memory will live on through your painting. thank you so very much.
amy
,
fort collins, colorado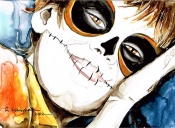 I couldn't be happier with the painting Rachel did of my 10 year old son, Quinten. It was a surprise for him and he was thrilled and in awe of seeing his image transformed! Thank you, Rachel!
Dawn R. Miller
,
Bellevue, WA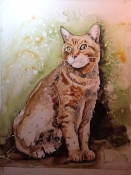 I discovered Rachael's portraits on the Pioneer Woman's website a few years ago. Never thought I would be able to commission one, but a few months ago, my sister-in-law had to put her beloved cat Moesley to sleep because of his medical conditions. She felt immensely sad, so did I. A couple of months prior to that, I had lost my cat when we moved and she had been the one to comfort me when I was so sad. Luckily, we found my cat. When I heard that she had to put her's down, I wanted to do something special for her and for Moe. So our family, (parents, two brothers, and us) pulled together to commission the portrait. It turned out so beautiful and my sister-in-law loves it. It is a very special gift. Thank you Rachael... for sharing your talent for everyone to enjoy.
Christy Stephensen
,
American Fork, UT
www.beastoryteller.com
When I first secretly purchased my paintings from Rachael I was worried what my "thrify" husband would say about me spending money on paintings of our pets. I ended up having to restrain his excitement! He insisted we display them prominently in the house and buy museum quality glass to frame them. It's safe to say, they were an instant hit.
Rachel R.
,
Rochester, NY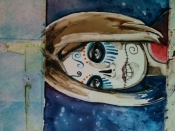 I wanted a special gift for my best friend's birthday. Rachael provided just that. I gave her an idea and she created exactly what I was looking for. She was finished quickly and in plenty of time to deliver my gift. In the end, my friend LOVED IT and so did I! Thank you!
Stacey
,
Western North Carolina
www.js2.nerium.com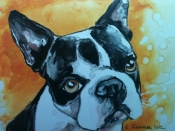 I commissioned Rachael to paint my favorite dog after he'd been gone for a couple years. The likeness of Mosely is stunning. The miniature portrait is beautiful and was completed very quickly. Everyone who knew my dog immediately recognizes him in the mini painting, over all the various pictures I have of other Boston Terriers. Rachael has a unique talent to capture animals' true character and I'm proud to own her artwork.
Kelly Brown-Matteucci
,
Seattle, WA